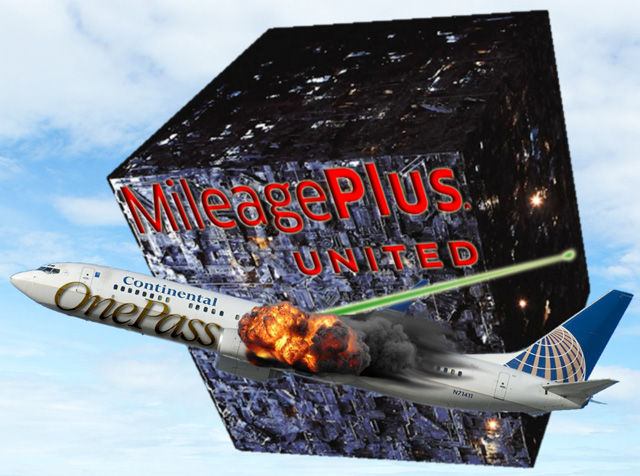 For years I had a Continental Onepass account. It was great. My miles never expired.
Then one day Continental merged with United, & Onepass merged into MileagePlus. United quietly changed the terms & conditions, no doubt to "benefit their customers".
On September 30 2013, my ~150,000 coveted mileage points expired. I didn't notice until a few weeks later & quickly saw United's convenient offer to "reinstate" them for $300. What a silly mistake, I thought. I called the MileagePlus hotline & spent about an hour talking to various levels of customer disservice. In the end, there were two options:
Pay $300 to have my miles "reinstated".
Find any points that should have been applied within the last 18 months, which would magically reactivate my expired miles.
The United phone rep claimed that I'd received warning notices about my points expiring at least three times but couldn't provide specifics. I didn't get the memo. It's odd — and by "odd" I mean complete bullshit — because the whole time I received all the usual account updates & other promotional United junkmail. I even went back & searched through 3 years of Continental/United emails since the merger… nothing about my miles expiring.
Budget Car Rental to the Rescue … ?
I'll play their little game, I thought. I remembered I'd rented a car from Budget, one of their MileagePlus points partners, within their 18-month period. I even had the receipt with the rental agreement number. So I called Budget, gave them my MileagePlus account number & waited the requisite 8 weeks for my points to show back up. Nothing.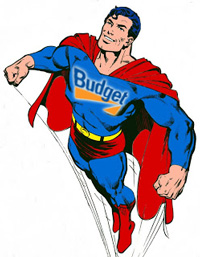 I called United MileagePlus support & was assured I needed to go through Budget.
Budget customer service was far more helpful & verified that my MileagePlus number they had used was correct & that the problem was on United's end.
I sent all that information to United MileagePlus support.
Another reply from United indicated they might deal with the issue if I got confirmation from Budget.
Budget sent me confirmation, which I forwarded to United MileagePlus support.
Waited another week with no reply from MileagePlus.
Called United back & they said it might be because I had rented the car through Priceline. It hadn't been a "name your own price", just a normal package deal. But United couldn't tell me for sure, they had to check with supervisors & they'd let me know.
That's where I'm at so far. One thing is for sure, I'm not paying to "reinstate" my miles.